Noticeboard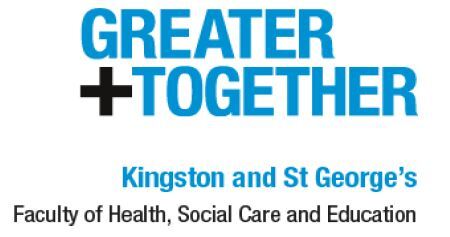 Identifying research priorities about older carers

Project team

Nan Greenwood, Raymond Smith, Sally Brearley and Carole Pound

The project

The project ran from January to August 2018. Our intention was to explore the experiences and research priorities of older (70+ years), unpaid, family carers from the perspectives of both older carers themselves and also the volunteers and professionals who work with them.
This summary provides an overview of what we did and what we found.
Read the Summary here
11:48, 05 Oct 2018 by Jo Cocup


Kingston Carers' Network is now listed on Connected Kingston, a new website where Kingston residents can find local services to help them feel more involved in their community, meet new people and make some changes to improve their health and wellbeing.
There are a wide range of services on Connected Kingston including social and leisure activities, self-help groups, lunch clubs, practical and emotional support and more. There is sure to be something that will be useful or of interest, to everyone.
As well as finding information about local services, residents can be 'referred' through the system. This means that they highlight their interest in a service, and the service will follow up and contact them to discuss how they can get involved.
Residents will be able to use the system alone and refer themselves, however, Connected Kingston will also be training local workers in statutory services and community groups to be able to support people to use the system. These people will be called Connected Kingston Champions and will be based in places such as libraries, leisure centres, pharmacies, housing services, community centres, GP offices and other community locations and organisations.
Take a look at the website www.connectedkingston.uk
10:21, 04 Oct 2018 by Jo Cocup

KCN AGM 2018
Our 24th Annual General Meeting will be held on
Wednesday 3rd October
To be held at :
Glenmore House
6 The Crescent, Surbiton KT6 4BN
between
7pm to 9pm

A hot and cold buffet will be provided
We will be celebrating the highlights of the last year
Guest speaker Rhona Trotter who will give an
Introduction on Mindfulness
---
please RSVP to Jo Cocup
admin@kingstoncarers.org.uk
Please advise if you have any dietary requirements



10:17, 20 Sep 2018 by Jo Cocup

Archive
Use the calendar or list of months to view entries made on those dates.
| S | M | T | W | T | F | S |
| --- | --- | --- | --- | --- | --- | --- |
| | 1 | 2 | 3 | 4 | 5 | 6 |
| 7 | 8 | 9 | 10 | 11 | 12 | 13 |
| 14 | 15 | 16 | 17 | 18 | 19 | 20 |
| 21 | 22 | 23 | 24 | 25 | 26 | 27 |
| 28 | 29 | 30 | 31 | | | |