Trustees
Would you like to influence change through volunteering? Then why not become a trustee...?
We are currently looking to strengthen our board and are recruiting for two trustee roles; a Treasurer, and a trustee with skills/experience in Human Resources. Dont worry if you haven't got these specific talents as we are always looking for great people to join our board and contribute in other areas, such as Project management, Marketing or IT.
Trustees...where YOUR skills make an impact
Trustees are at the heart of a charity, providing leadership and governance, using their collective skills to enable the charity to achieve its aims and mission.
Trustees are leaders, mentors, influencers, luminaries, tacticians and decision makers...incredible people just like you.
It is a role with great responsibility, but one that is hugely rewarding.
We asked our Treasurer Rhiannon about her time as a Trustee, as she is stepping down from her role in October to prepare for the birth of her second child.
"I was attracted to the worthwhile cause and the growth in the charity's reach."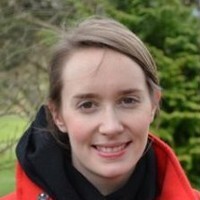 Hello, My name is Rhiannon Price and I volunteered for the KCN treasurer position in August 2017.
I qualified as a chartered accountant back in 2008 and my accounting career has specialised in the charity sector ever since, having worked for organisations including the NSPCC and The British Museum.
Last year I decided to reduce my paid employment from full to part time to fit in with family commitments, which I also saw as the perfect time in my career to 'give something back' by using some of my spare time to volunteer for a charity. I hoped I could share my charity finance expertise, and in particular my experience of working with charity fundraisers to secure much needed money, with a dynamic local charity. This is when I came across the treasurer advert for KCN which fitted the bill perfectly. Having researched the charity, I was attracted to the worthwhile cause and the growth in the charity's reach over the past years.
I applied for the position and had an interview with the Chairman, and also met some of the other board members. We got on well and I was keen to commit to the role, and they were keen to have me as treasurer and trustee. It's been a great varied position. I have attended monthly board meetings to present the charity's financial position, worked with the CEO to advise on funding proposals and worked with KCN's Finance Officer to assist on financial procedures. The KCN board and staff are a fantastic bunch and I strongly encourage those reading this to consider if they too would like to apply to join KCN's board.
Have you got what it takes to become a Trustee? Check out our current vacancies on this page.